Learn it from someone who has done it instead of other random learners.
I have self studied all my way from absolute beginner to advanced level, taking in total two years to pass level 6 in TOPIK II – no face to face or classroom course taken, have not stayed in Korea, no close Korean friend to help me – 100% on my own.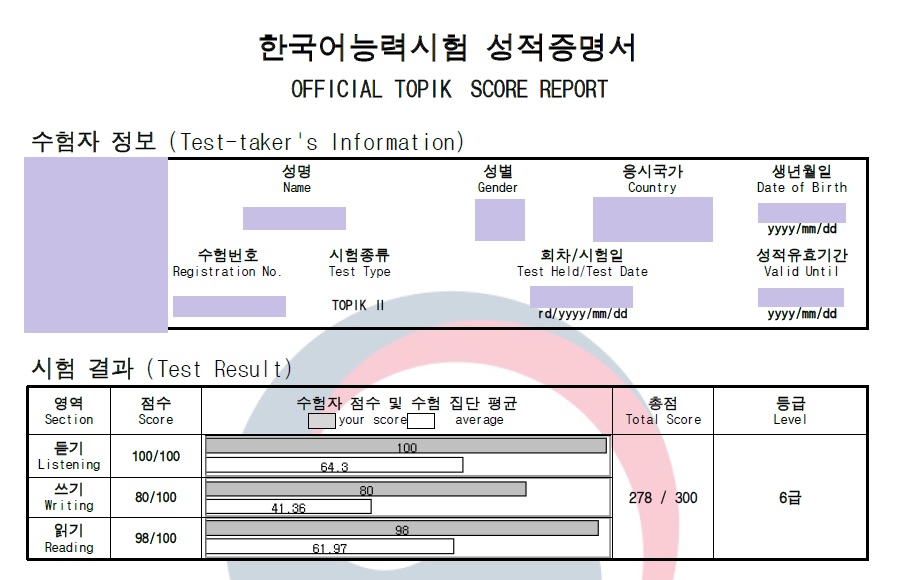 What is in the Pack?
💯 Strategy and practical steps in improving each of the following areas: reading, writing, speaking and listening at Advanced level. Take a look at our Intermediate section to know what to expect.
💯 Practical TOPIK II exam strategy and tips to pass level 6 – both overall killer strategies and section / question specific tips
💯 Bonus -Exclusive posts on:
🎯 Breaking down Korean complex sentences – If you often find yourself knowing all the vocabulary and grammar usages in a sentence, but still can't make out what it means because of the way it is structured, this post is tailormade for you!
🎯 Recommended advanced Korean reading practice material
🎯 Difference between Korean passive and causative verbs
The Pack is for you if:
📌You are an Intermediate student but feel that you are not making progress anymore. It seems that no matter how many words and grammar you crammed into your head, you still can't speak or understand Korean well enough.
📌You find it hard to pass level 6 of TOPIK II exam.
Access all these for USD29 only!!
Advanced Study Strategy
$29
6 months access
Practical study strategies
TOPIK II Level 6 killer strategies for each paper
Bonus exclusive posts
---
FAQ
We accept Paypal. You can also pay by credit card if you do not have a Paypal account. Simply click on the 'Checkout with Paypal' button, then select 'Pay with a Card'.
You will only be charged once now. After which you will be able to access the above content for 6 months. The membership will automatically expire after that period and no recurring charge will be applied.
You will have to set up your login username and password. Then you will be able to access all advanced premium content at below link for 6 months:
📂
Advanced section
After payment, write a review for us at any of our product pages in the
PDF market place
. Then we will mail a copy of the
Study Planner
to the e-mail you have left the review with.