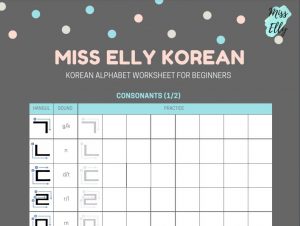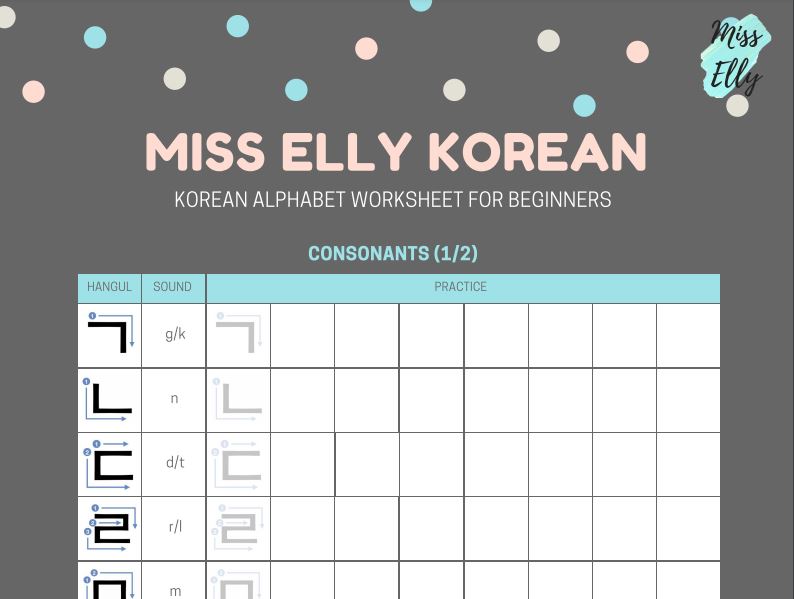 I have made a Korean alphabet worksheet for beginners in printable PDF format for easy handwriting practice. It contains all the consonants and vowels in the Korean alphabet together with the stroke orders. I have a separate post on good tips about how to remember the pronunciation of Korean alphabets easily.
The Complete Korean Self Study Guide
I have self studied all the way from absolute beginner to advanced level and passed TOPIK Level 6 in two years. Want to know how I did that?
Learn more
When practising writing Korean alphabets (Hangul), it is important to observe the stroke orders. For example it is easy to write the ㅌ Hangul with the stroke order of capital letter E in English, which is incorrect. It may not be apparent when you are reading printed text, but it will be crucial going forward when you try to understand native's handwriting and also for Koreans to understand your handwriting.
Another tip on practising writing Korean letters- try to pronounce the letters out loud when you are writing. This is very effective to reinforce your memory of the pronunciation of the letters.
If you find this post and the Korean alphabet printable worksheet PDF useful, subscribe to read more of these tips and Korean learning tools and techniques. The Miss Elly Korean Self Study Guide not only offers more Korean worksheets for beginners in printable PDF format, but also explains the study strategies, tools and tips to help you self study all the way from beginner to advanced level! Learn more about the Guide now!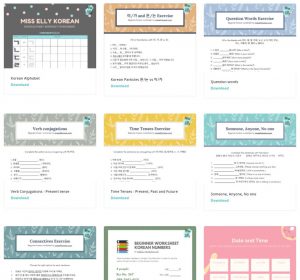 If you want me to talk about any specific topics feel free to leave a comment below. Have fun learning Korean!